Sunshine Leisure Centre Outdoor Pool Reopens
The outdoor pool and outdoor training will be available from Friday 11 June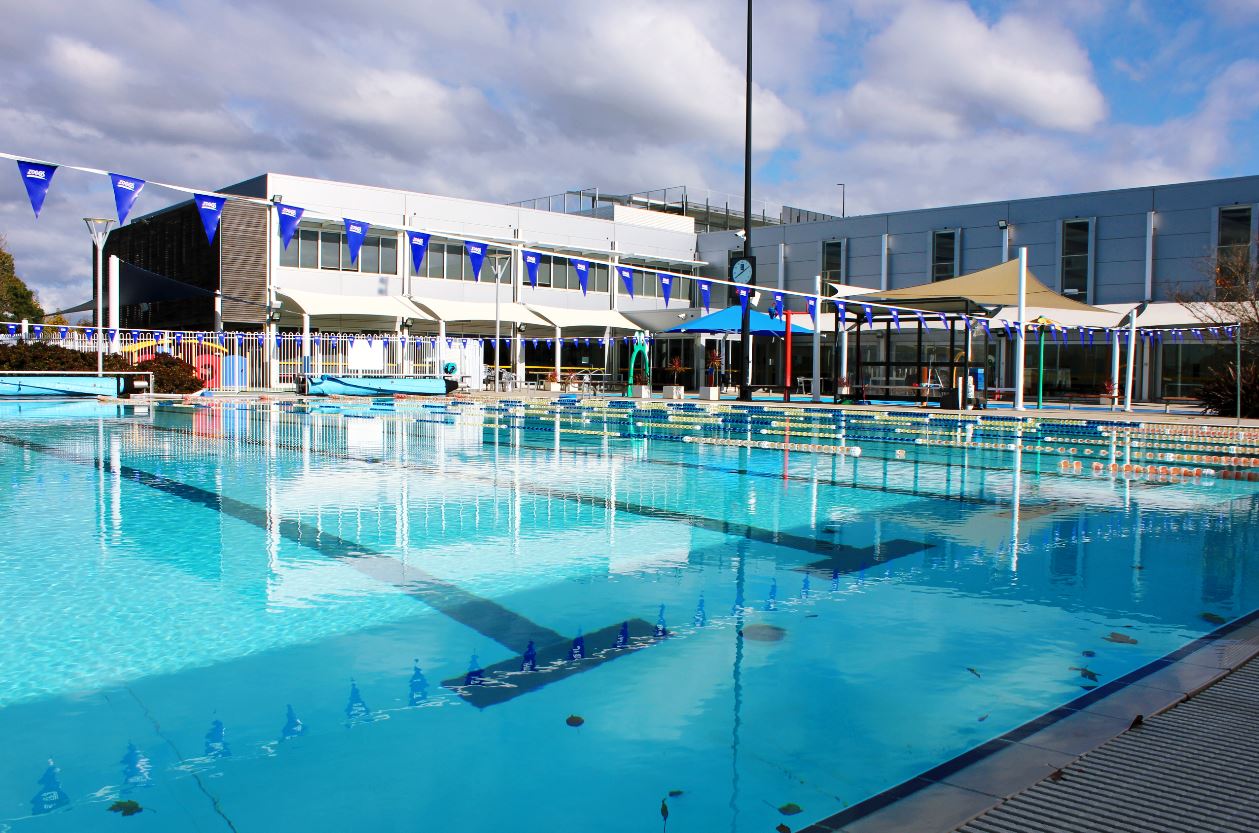 Following the Victorian Government's announcement earlier today, Sunshine Leisure Centre outdoor pool and outdoor training sessions will reopen from 6am on Friday 11 June 2021. The outdoor change rooms will be available for use. Over the next week, our opening hours will be as follows.
- Friday 11 June: 6am - 9pm
- Saturday 12 June: 8am - 5pm
- Sunday 13 June: 8am - 5pm
- Monday 14 June (public holiday): 9am - 1pm
- Tuesday 15 June: 6am - 9pm
- Wednesday 16 June: 6am - 9pm
- Thursday 17 June: 6am - 9pm
QR code check-in and masks required
Please be aware that upon entry, all members and guests must check to the facility by scanning a QR code and wear a mask upon entry. The mask can be be removed whilst in the pool and exerting yourself during the outdoor training.
Membership update
As per previous communications, all memberships will be frozen and no direct debit payments will occur. All members who have paid upfront for their membership will have their membership end date extended. Members who wish to use the outdoor pool can pay casually (eftpos payments preferred) at reception. NO BOOKINGS ARE REQUIRED and there are no time limits on your visit. Member casual swim prices will be $5 per session.
In line with the changes in restrictions, Pre Squad and Squad lessons will resume as of Friday 11 June. These sessions will run in the outdoor pool for as long as we are unable to utilise the indoor pool. As such, lessons will be OPTIONAL for students who wish to attend.
If you wish to resume attending squad sessions, please email us at swimschool@brimbank.vic.gov.au. If you do not wish to attend lessons while we are using the outdoor pool, you do not need to do anything, your membership will remain frozen and no fees will be charged.
Bookings
Please note that at the following times over the next week, we have regular user groups who will be attending the outdoor pool. Places for members may be limited during this time. Please note that bookings are subject to change during this period, but we will do our best to ensure we have sufficient space for all members and guests.
- Friday 11 June: 11am - 4pm
- Tuesday 15 June: 5.30pm - 8.30pm
- Wednesday 16 June: 5.30pm - 8.30pm
- Thursday 17 June: 7pm - 8.30pm
- Friday 18 June: 6.00am -7.15am & 7.00pm-8.30pm
Closures
In line with the announcement made today, the following areas will remain closed:
- Gym
- Group Fitness classes
- Swimming Lessons
- Indoor Pool
- Spa
- Steam Room
- Crèche
- Café (beverages still available for purchase)
We encourage you to look after your health and wellbeing, and that of your family and loved ones, by maintaining good hygiene, eating healthy foods, drinking plenty of water and keeping fit.
Please stay safe, and we hope to see you back in the facility soon. If you have any questions or concerns, please email slc@brimbank.vic.gov.au.