Our Pools & Aquatic Facilities
Indoor 25m Pool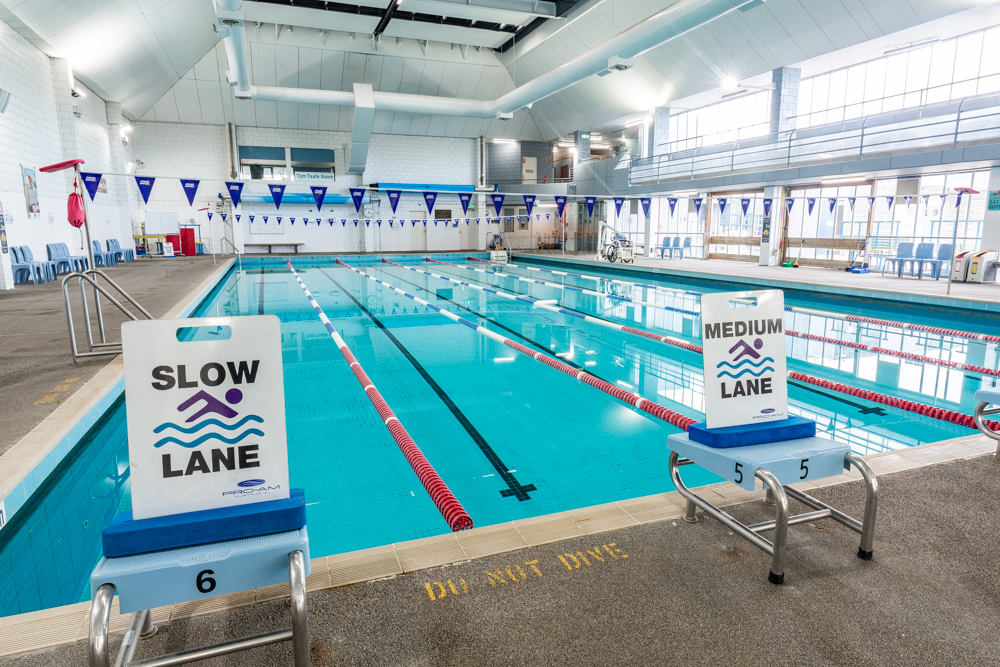 Our 6 lane 25 metre heated indoor lap lane pool is perfect for leisure swimmers. The pool depth ranges from 0.9m-1.5m, and the temperature is set at 29.5 degrees. The pool has stair and ladder access.

Outdoor 25m Pool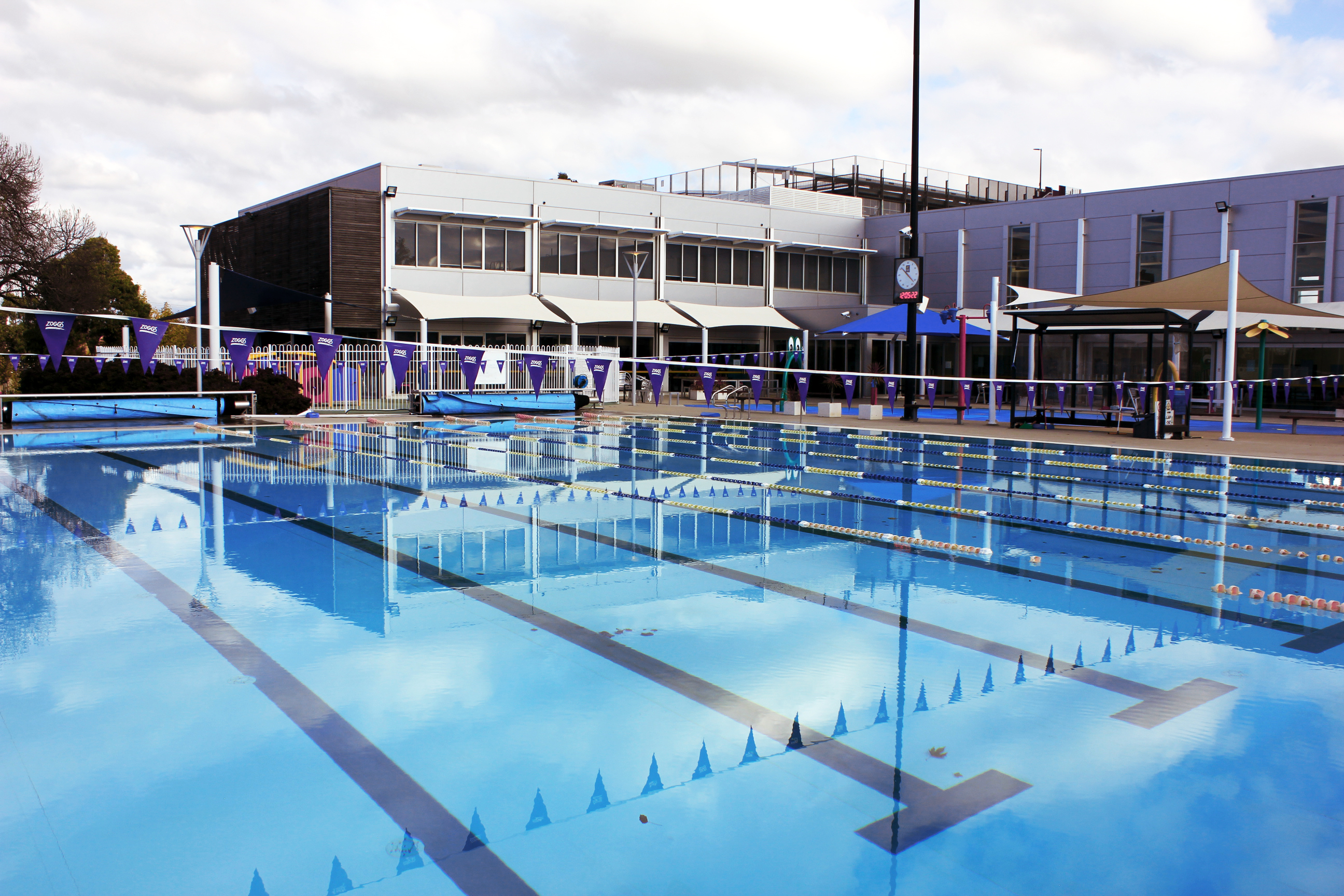 Our 8 lane 25 metre outdoor pool is suitable for leisure swimmers as well as experienced swimmers and squads. The pool depth ranges from 1.2m–1.8m, and the temperature is set at 27 degrees all year round.
Adjacent to the pool is a fully covered grandstand, and close by are our heated outdoor changerooms.

Leisure Pool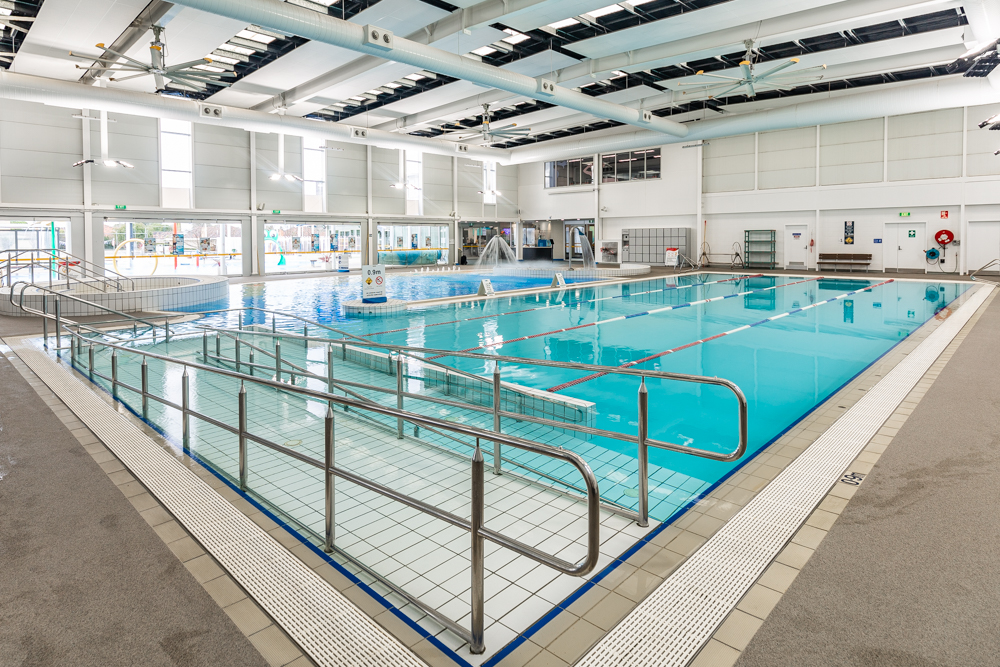 Our leisure pool is a great multi-purpose space for swimming lessons, aqua aerobic classes and for general gentle exercise and rehabilitation. The pool depth ranges from 0.9m–1.2m, and the temperature is set 32 degrees.

There is ramp, stair, ladder and hoist access available.
Beach Entry Pool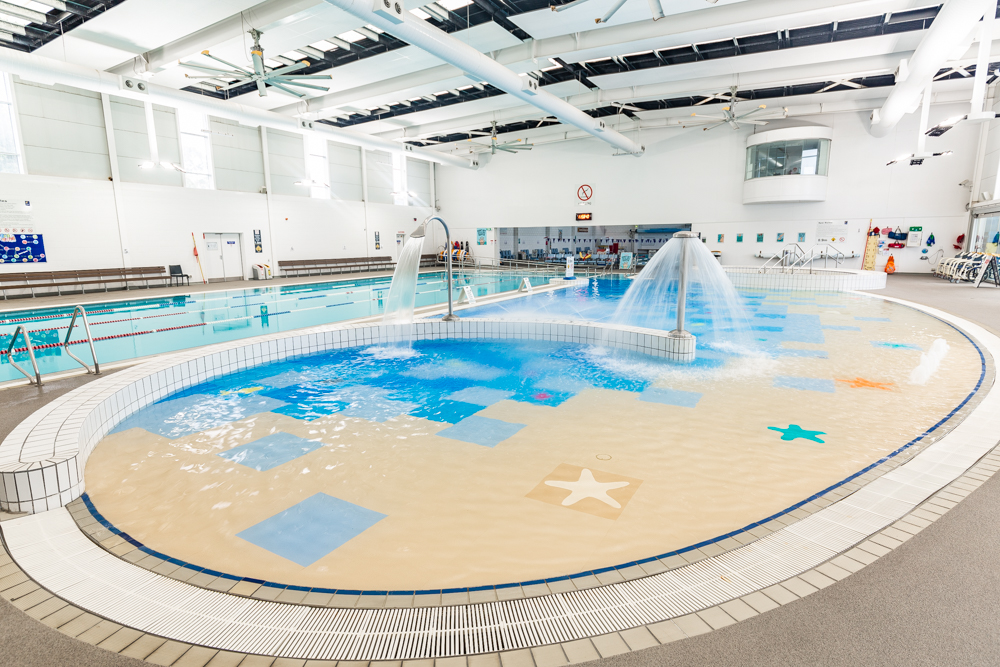 Adjacent to the leisure pool, lies our colourful beach entry pool. The beach entry pool flooring features a padded, slip resistant tile making the area a safe and enjoyable space the whole family can enjoy. The pool depth ranges from 0m–0.9m, and the temperature is set at 32 degrees.


Outdoor Splash Pad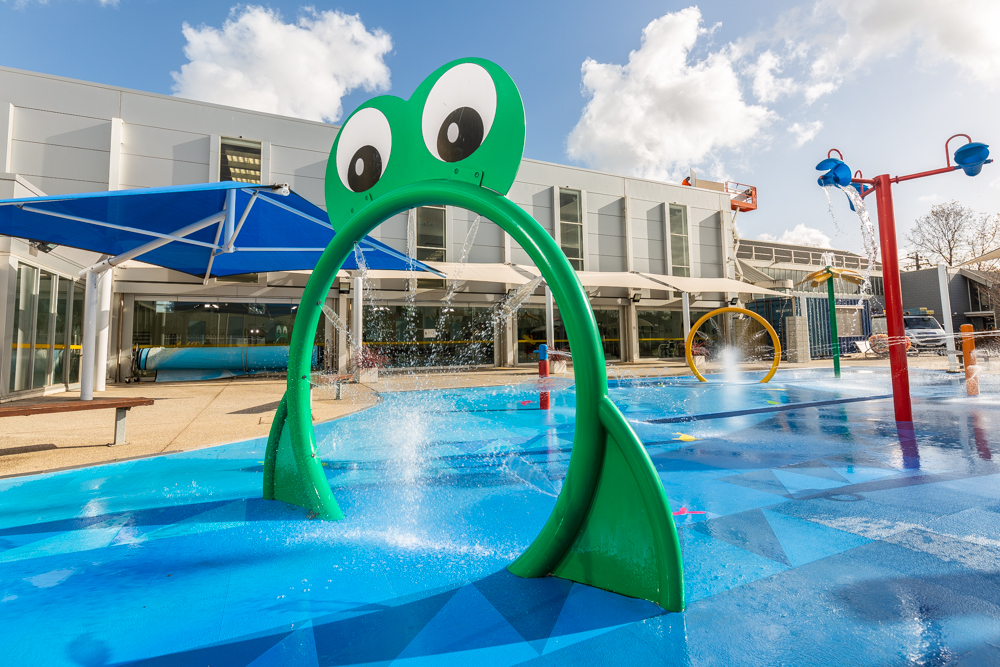 Our Outdoor Splash Pad is another fantastic facility for family fun. Featuring a number of water features and fountains, and the padded, slip resistant flooring – it is a fun and safe space for children of all ages.
Please note that this is a seasonal facility.
Spa
The Spa is a spacious area where you can sit back and relax at a comfortable 37.5 degrees. To help ease any muscle aches, the spa features massage jets that run in 10 minute intervals.
Steam Room
Our Steam Room is located adjacent to the 25m Indoor Swimming Pool and is another facility to help take away your everyday stresses.
Aquatic Change Village
We offer large and recently refurbished changing facilities at Sunshine Leisure Centre. We also offer 4 family change cubicles and three accessible change rooms.