Swimming lessons
Membership
Cost: $16.30 per week
Our Swim School Membership allows unlimited access to the pool facilities 7 days per week.
Membership benefits:
Weekly lessons over School Terms
Unlimited Aquatic access to the pool facilities 7 days a week to practice new skills - Parent/guardian access is necessary for children under the age of 10
Optional Summer Holidays Suspension; all Swim School members can suspend for FREE over the Christmas period
Concession and Family discounts available
No re-enrolling each term. Once signed up, enrolments are only made once and you will be enrolled until you decide to stop.
Consistency over time is one of the keys to success in our Learn to Swim Program, an ongoing enrolment allows students to always be learning.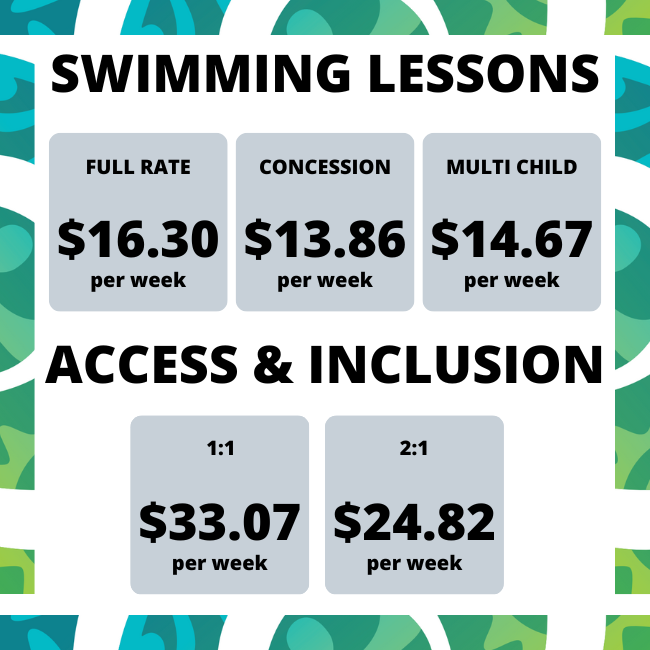 Terms and Conditions in Vietnamese