Brimbank Leisure Centres Latest Update
Brimbank Leisure Centres Reopen from Friday 25 June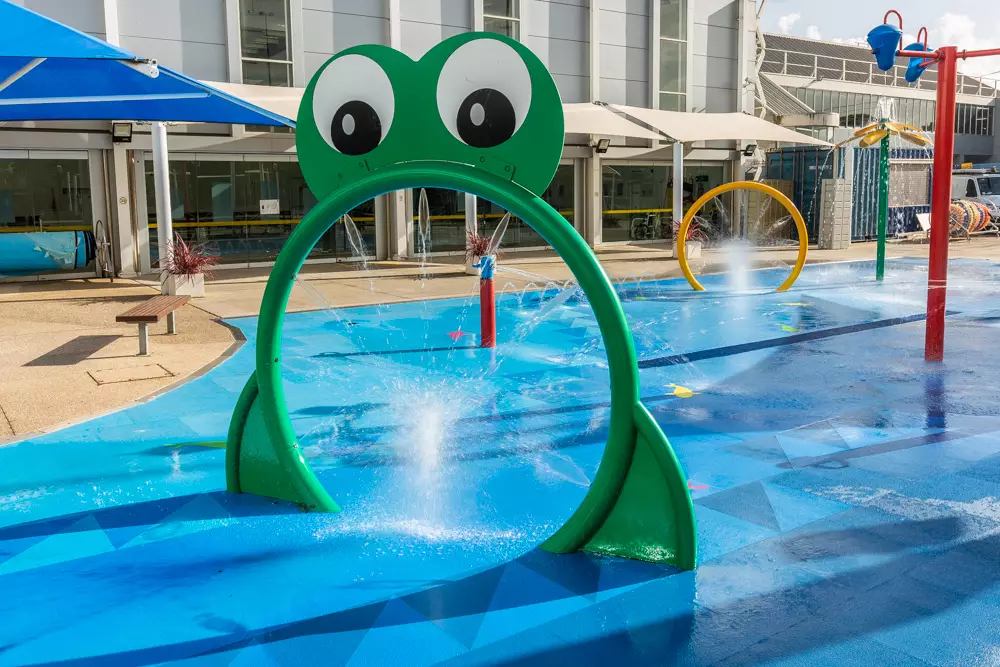 Membership – Brimbank Leisure Centre
As per the latest State Government announcements, Sunshine Leisure Centre will reopen more areas of the facility and increase facility capacities from 6am Friday 25 June 2021.

Your next direct debit will occur on Thursday 24 June 2021. No members will incur any charges during our closure, being Friday 28 May - Thursday 24 June 2021 and all upfront paid members will receive 28 additional days to their expiry date.

Masks are required upon entry and all patrons must scan a QR code when coming in to the facility.


Health Club
Both Health Clubs at Sunshine Leisure Centre and the St Albans Pop-Up Gym will return to regular capacities. No bookings will be required for access to the Gym and no time limits will apply.

In line with government requirements, masks are required unless you are exercising and must be worn at all times when walking around the facility. A towel must be used at all times when in the gym and customers must clean equipment with the spray and wipes provides before and after every workout. Gym consultations will not be available for the next two weeks.


Group Fitness
Group Fitness classes will return to Sunshine Leisure Centre from Friday 25 June, with maximum capacities of 20 people per class. Bookings are still required. All group fitness classes can be booked through the client portal. St Albans Pop Up Gym classes will continue with increased capacities in some classes where room space allows.


24 Hour Gym
24 hour access to the Health Club at Sunshine Leisure Centre will restart from 9pm on Friday 25 June. Density limits apply.
Swimming Pools
The following areas will be open as follows:
Indoor 25m Pool
Indoor Leisure Pool
Spa will be open with a maximum occupancy of 4 patrons at a time
Outdoor Pool will be open with our Winter opening hours: 6am - 11am and 4pm - 8.30pm on weekdays and 8am - 12pm on weekends
The steam room will continue to remain closed until further notice.


Learn to Swim
Swimming lessons WILL NOT resume for Term 2. All Swim School memberships will remain on complimentary suspension until Term 3 – 12 July. You do not need to take any action to update or manage your membership during this period.
The first Direct Debit deduction for Term 3 will be on Thursday 8 July.
There will be a Direct Debit run on 24 June charging for classes on the 27th of May (Thursday classes only); this Debit wasn't run due to facility closure.
A Swim Lessons Calendar can be found
here
School Holidays & Holiday Head Start Program

During the two weeks of School Holidays, we will be running our Holiday Head Start Program. These lessons will provide students an opportunity to get back into the pool with an instructor and be assessed on their swimming ability prior to getting back into normal lessons.

The session will run in both weeks of the school holidays Monday to Friday between 9am-12pm and 4pm-6pm, Saturday and Sunday from 8.30am-11.30am. These sessions are available to book via the client portal. Students can book as many classes as they like throughout the holidays. Classes are available for $9.90 per 30 mins session and bookings can be made 7 days in advance.

Sessions will be run based on the students age in the following groups:
Infants (6 months to 3 year old)
3 & 4 year old
5 & 6 year old
7 & 8 year old
9 to 16 year old
Adults
All bookings for the Holiday Head Start program can be completed through the Client Portal.

Whilst your membership is on suspension you can use our facilities for a swim; Casual entry fees will apply.

Pre-squad and Squad
Pre-squad and Squad lessons will be moving to the Indoor pool as of this Friday 25 June. These sessions will remain optional until the start of Term 3 – Monday 12 July.
If you wish to resume you sessions please email
swimschool@brimbank.vic.gov.au
.
If not, you do not need to do anything, your membership will remain on suspension and no fees will be charged until the start of Term 3 in line with Learn to Swim.
Creche
Please note that the creche will remain closed until further notice